For those who are looking for a little more space, this 10' wide beam, built in classic traditional style, is the ideal choice. Available with traditional, semi-trad and cruiser stern options, this substantial craft features extended swim lines for efficient and smooth handling.
specification includes:
10mm/6mm/5mm/4mm construction – all steel test certified and sourced from steel suppliers who meet our high quality demands

Birmingham square construction for increased hull width with finely tapered swims (13') fore and (12') aft.

Canted fore deck over self draining gas locker with 'T' stud and feature hinges and fender eyes

Canted rear deck with plank effect deck, dollies and swan neck, rudder gear with skeg

Remote weedhatch "chute" through rear deck

Upswept boatman's cabin integral handrail with scrollwork detail to drains and handrail end with boatman's beam

All windows/porthole apertures cut

Front bulkheads with unique overhang detailing

Heavy duty 'D' bar guards to bow (65mm), stern and hull side for substantial protection

Self draining front deck

Integral diesel tank, keel cooler and engine bearers to suit engine of your choice

All steelwork ground and "linished"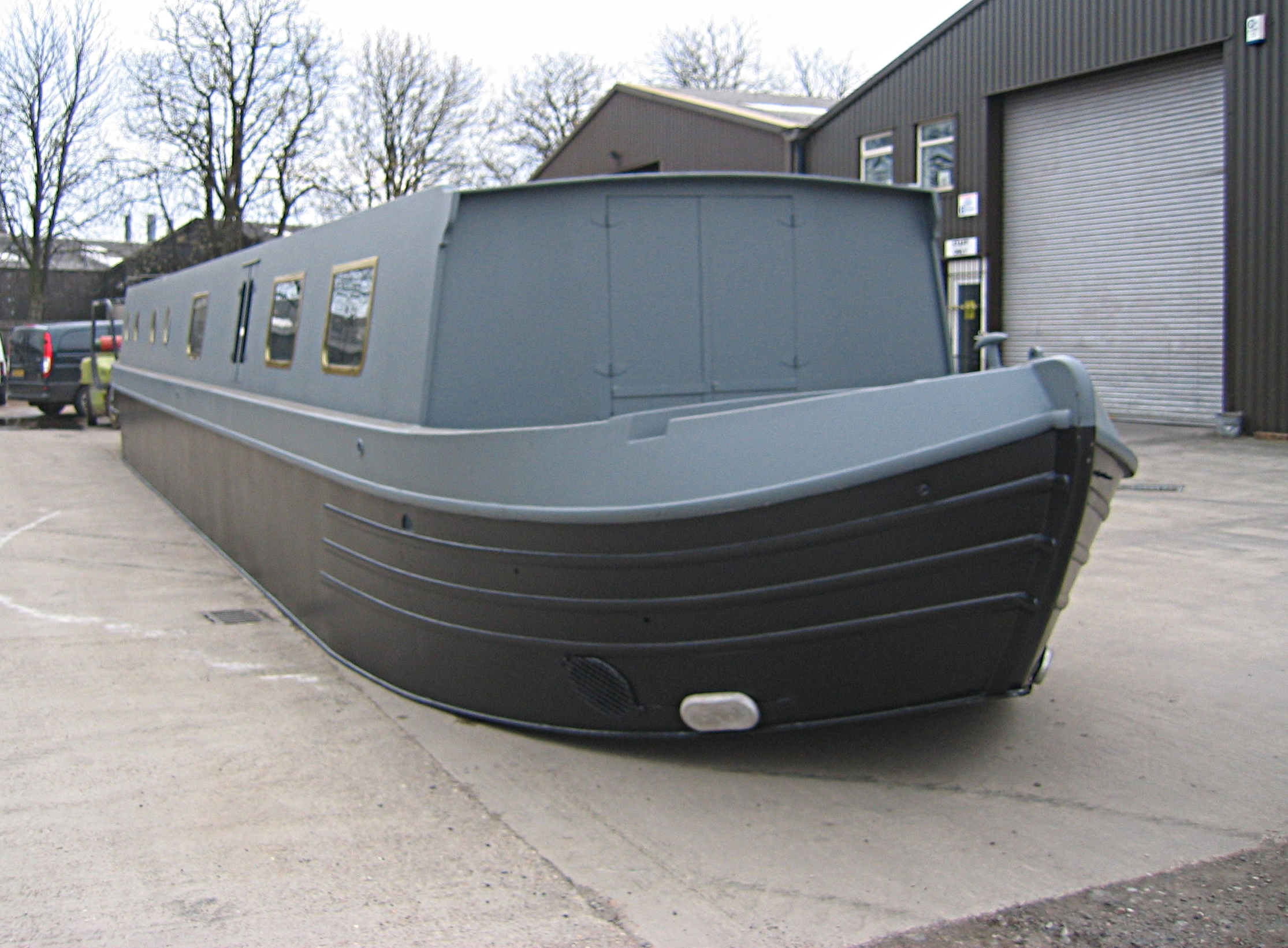 £480.00 per foot
50' - £24,000.00
57' - £27,360.00
62' - £29,760.00
optional extras:
Back doors and hatch (unlined) £380.00

Side doors (unlined) £270.00

Side doors and hatch (unlined) £450.00

Front doors panelled with 1/2 glazing provision £340.00

Houdini hatch steelwork £230.00

Front side lockers, self-draining with steel hinged lids £650.00

Stern tube 1 1/2" fitted £228.00

Supply of 185mm diameter bow thruster tunnel £232.00

Fit bow thruster tunnel in watertight locker with hinged self-draining access in top and removable guards £698.00

Pigeon box £248.00

Roof hatch for centre engine room fit £390.00

2 pack epoxy Jotomastic paint to all exterior and to interior steelwork £726.00

Recessed panels, 4 per side £1,290.00

Loading to motor transport £196.00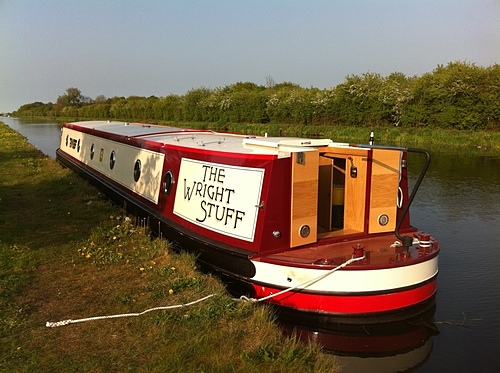 All our boats are bespoke so prices will vary slightly according to your individual specification. However, the prices provided will help to give you a close approximation of the cost of your ideal boat. Additionally, the prices shown do not include VAT.
E.g.
57' Widebeam - £27,360.00
Plus:
Back doors and hatch (unlined) - £380.00
Stern tube 1 1/2" fitted - £228.00
2 pack epoxy Jotomastic paint to all steelwork - £726.00
Loading to motor transport - £196.00
Sub-total: £28,890.00
VAT at 20%: £5,778.00
Total: £34,668.00